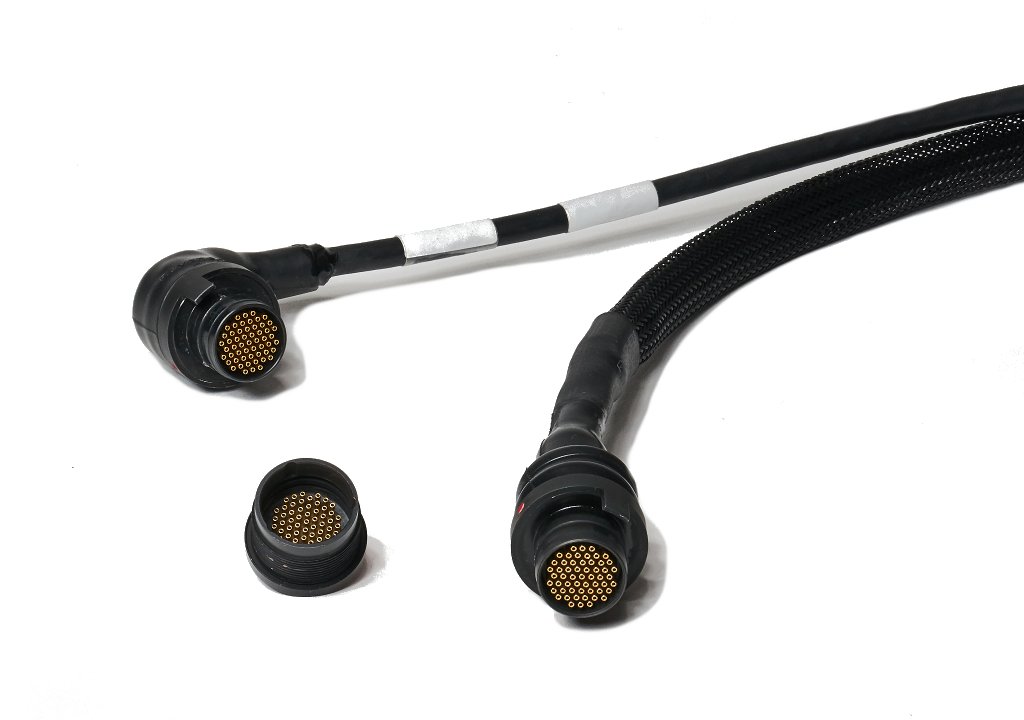 CPE ITALIA has developed a 55-ways quick release connector for the latest generation radios.
Thanks to this initial effort,  CPE ITALIA is now working to several different configurations  and the results are shown on  CMCC catalogue  (Common Mode Choke Coils).
The connectors used in this kind of filters are made by hyperboloid contacts, SPRING LOAD contacts, and optical inserts.
They are already been used on radios mounted on land equipment such as  LINCE and  PUMA.
For this kind of applications, CPE ITALIA has developed some special solution by using high frequency and anti-squash cables. An additional attention has been devoted to the sheath: not only they must be anti-squash, as already stated, but they must withstand to chemically contaminated environments.